A few month ago, I made a social icon set called "Social Clouds". At the time, there were only 16 icons in the pack. Today, I propose a new kit with 90 social networks and various tools, in 24 different sizes, all in PNG format.
Example :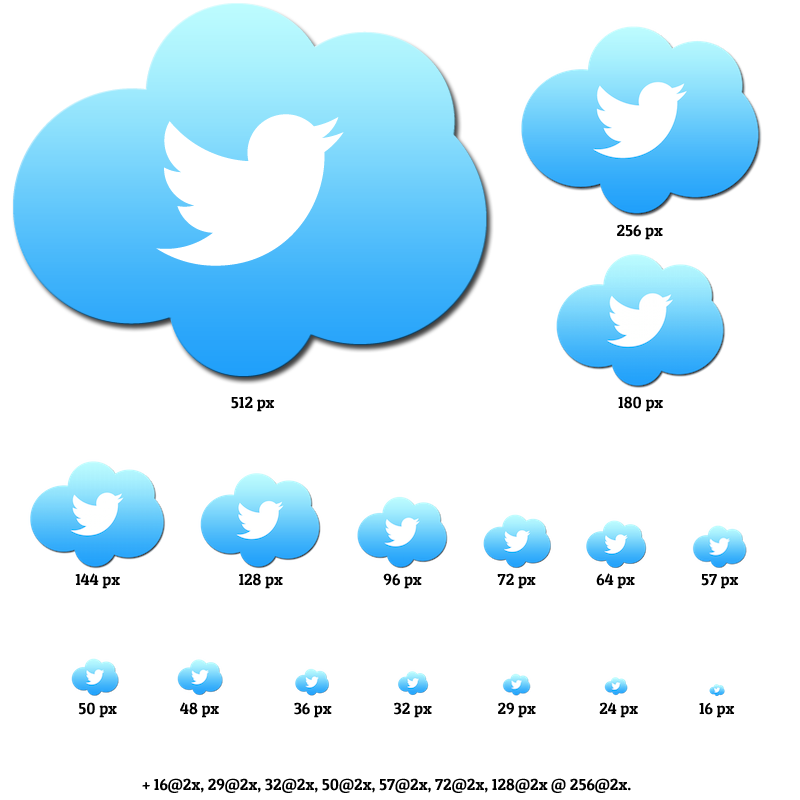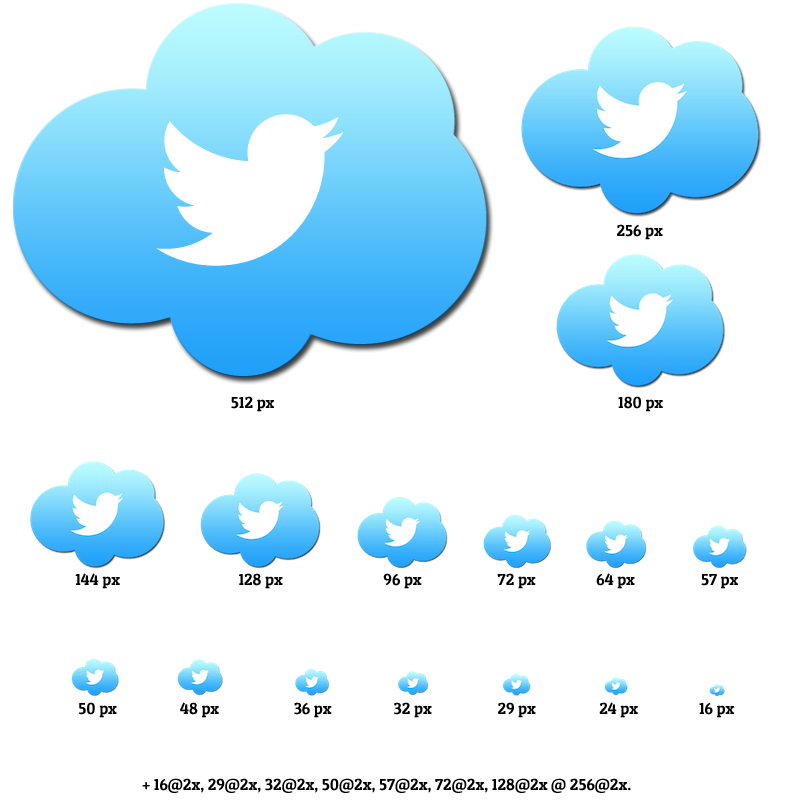 This pack includes following services in 24 sizes :
500px
About Me
Amazon
Apple
AppStore
Arto
AWS (Amazon Web Services)
Baïdu
Basecamp
Bebo
Behance
Bing
Blogger
Buffer
ChimeIn
Deezer
Delicious
DesignBump
DesignFloat
DeviantART
Digg
Dribbble
Dropbox
Drupal
Etsy
Evernote
Facebook (like)
Facebook
Flattr
Flickr
Forrst
Foursquare
Gdgt
Github
Google+
GrooveShark
Hi5
HootSuite
Hyves
iCloud
Identi.ca
Instagram
Kik
Last FM
Linkedin
LiveJournal
Metacafe
Mister Wong
MSN
MySpace
Netvibes
Newsvine
Path
PayPal
Photobucket
Picasa
Pinboard
Pinterest
Pixelapse
Qik
Quora
Reddit
Skype
Slashdot
SoudCloud
Spotify
SquareSpace
StackOverFlow
Steam
StumbleUpon
Technorati
Tumblr
Twitter
Viadeo
Vimeo
Vine
Weibo
WordPress
Xing
Yahoo!
Yelp
Youtube
Zerply
Zynga
Terms of use :
This resource file is free for personal and commercial use. You are allowed to use it in your projects, change it and adapt for your purposes. We do not require that you give us credits. Still, all references to our site, a particular author or a particular article are always highly appreciated.
You are not allowed to just copy and sell the resource files. You are not allowed to re-share them without mentioning our authorship and a link to pepsized.com.
If you mention this post somewhere else, please don't just copy the entire article. You are not allowed to link directly to our .zip files, always link to this article.